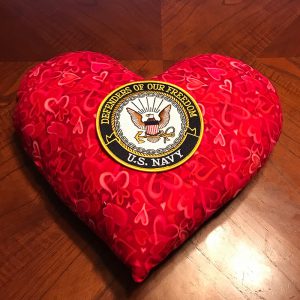 Heart Pillows –
The heart pillow is an important part of a patient's ability to survive comfortably after heart or lung surgery where the chest was opened up to provide access.   The pillow is solidly stuffed and strong enough for a veteran to grab and hug it tightly to their chest.  This helps them to be able to cough without wracking pain,  or sit up or transfer to the wheel chair to get to the bathroom.    When we learned that this sort of comfort was not readily available at the VA hospital,  we created these and offer them to Veterans in need.
Claudio Calvo – 
A native of Sonoma County for 34 years. Served in Vietnam with the United States Marine Corps. Is an Emmy Award winner with ABC Television Sports. Retired after 30 years and went to work as a Veterans Employment Representative with the California Employment Development Department.
He was very active and continues to be active with the veterans community helping veterans with employment, healthcare, benefits, education, scholarships and financial aid.
He is currently President and co-founder of Hearts For Veterans.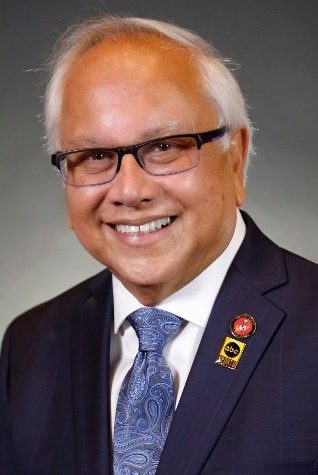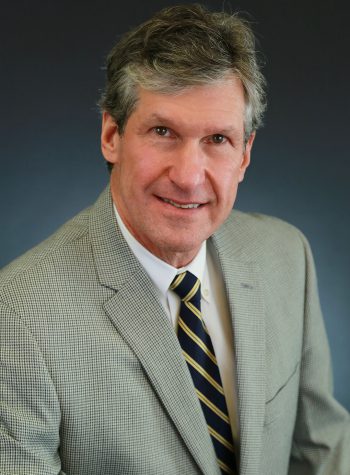 Kevin Wodlinger – 
Kevin Wodlinger is Amaturo Sonoma Media Group's VP of Business Development. Kevin has been in the radio industry most of his life and has built and managed markets from Missouri to Santa Barbara over the last four-plus decades. He holds certifications in both branding and recruiting.
Past positions include Sales Manager/General Manager, KTYD AM-FM, Santa Barbara; Owner, KRMO-KKBL, Monett, Missouri; Sales Manager and Market Manager, Cumulus Media, Grand Junction. Kevin started and operated The Monett Shopper from 1988-1993 and built 100.1 FM licensed to Cassville, Missouri in 1993.
Kevin's passion is helping people solve problems. He is inspired by his team and thrives on their success in serving the community.  Military service: 1969-1976, Honorable Discharge, U.S. Coast Guard Reserve.
Christina Calvo – 
Christina is a 32 year old Sonoma County native. She graduated from Windsor High school in 2004. She briefly attended Santa Rosa Junior college until beginning her retail career in 2005 working as a manager at Office Depot. After working at Office Depot, Christina worked as a manager at Staples, Sears and eventually TJ Maxx where she is presently employed.
When not working, Christina enjoys playing adult league softball, taking trips to Disneyland with friends and spending time with her 10 year old chihuahua terrier named Duke.
Christina also saw her dad's disappointment when her dad did not get a real heart surgery after under going a quadruple heart bypass surgery at the San Francisco VA Medical Center. It was her devotion that founded "Hearts For Veterans".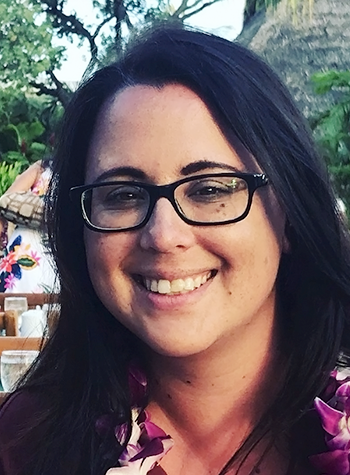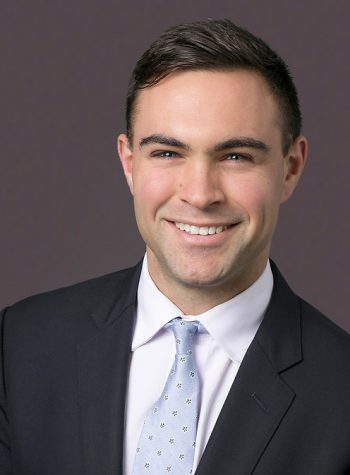 Daniel Simonds –
Daniel grew up in Santa Rosa, attending Santa Rosa High School. Daniel joined the Army Reserve Judge Advocate General's Corps in 2018 and is currently assigned to the 75th Legal Operations Detachment in Mountain View, CA.
In the civilian world, Daniel is a management-side employment attorney at the law firm Constangy, Brooks, Smith & Prophete in San Francisco.